Our Concept
"MORE THAN JUST MOVING OUTSIDE"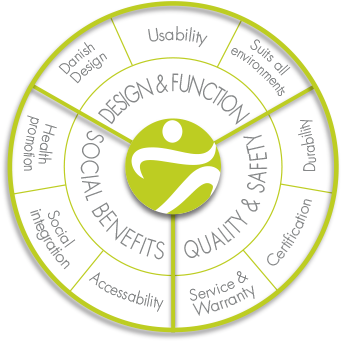 Every detail is well thought out, from the high level of functionality and usability to ensure maximum benefits for the
users, to the aesthetic Danish design, easy to place in any environment.
A Norwell Outdoor Fitness park also gives important social benefits. By promoting health improvement, social integration and fun fitness, a Norwell fitness park becomes a natural and intergenerational meeting point for people of all walks of life.
We have developed a range of special tools to maximize the benefits of using our fitness stations: Fitness guides, Apps and QR codes, giving access to exercises and training videos.
See our fitness guide for adults
See our fitness guide for kids
See our Smartphone App for adults
See our Smartphone App for kids